( Digression here )
Favorite Female Characters
Day Two: Favorite supporting female character: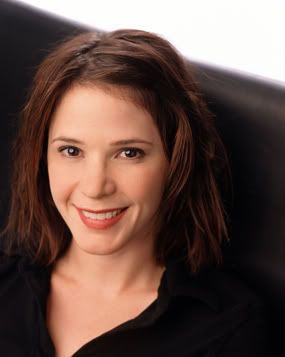 Natalie Hurley from Sports Night
Oh, Natalie. You're Dana's kickass second-in-command and also her best friend and support. You know what needs to be done before Dana, Casey, or Dan can even mention it, and you'll give them shit if
that's
what the situation calls for. You can run the show if needed, though, AND make the right editorial calls when doing so. You get one of the best geek guy ever, and you two are
adorable
together. You're not afraid of taking heat and criticism to do the right thing, either. You're wrong sometimes, but you're willing to face up to that and get your act together. I totally want to be your BFF.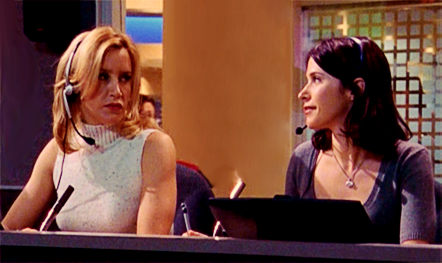 ( Rest of the days )
Also, this is related to
nothing
, but
the fanmix
I recced on
my rec journal
today? I'm on my third time through, and it's still rocking my socks. Perfect for a Sunday afternoon. (The related fic & art are also wonderful, but you can't really look at stuff while doing household chores.)