Day Seven: A female character that needs more screen time: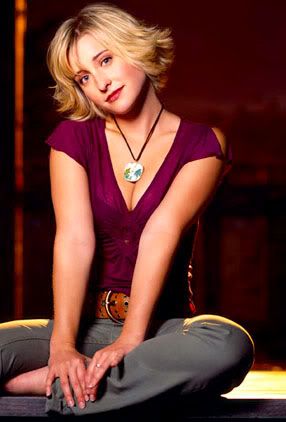 Chloe Sullivan from Smallville
I only watched the first few seasons of this show before tuning out with the disgust at the waste of what was an amazing premise. There were a lot of things wrong with this show, but one of the ones that rankled the most was the utter misuse of Chloe Sullivan, Ace Reporter of Smallville High and genuinely awesome gal. She was funny, actually seemed to have a brain in her head (unlike the rest of Smallville's denizens), and it certainly didn't hurt that Allison Mack was pretty smoking. And the scenes with her and Lex (the other candidate in the running for Most Misused Character)? Completely full of win, even if I didn't ship the pair (much).
I have no idea how they've treated her since I stopped following the show, but I don't have
much
any faith in the show's producers. I hear she's, uh, married to the Green Arrow? And maybe runs the Watchtower or something?
( Rest of the days )