In my on-going effort to introduce my BFF to awesome running music, I ended up compiling
four and a half hours
of mashups. I'd say I'm sorry... but, actually? I'm really, really not. Mashup music isn't a guilty pleasure of mine - how can you feel guilty for enjoying music which is so in-your-face HAPPY? It's all about celebrating music of all sorts, from the craziest, latest pop to old classic rock or jazz.
Some of the best nights of my life have been spent dancing to this stuff with a bunch of strangers just out to have a great time.(Thank You Bootie SF!) So the following three mixes have been created to spread the joy that is mashup culture - exercise to them, dance to them, or just listen to them for the craziness that is a Mozart/hip-hop blend or Bollywood + Metallica done perfect.
Links to the posts for Volume 2 & Volume 3 at the end, or you can go
here
to see all my running mixes.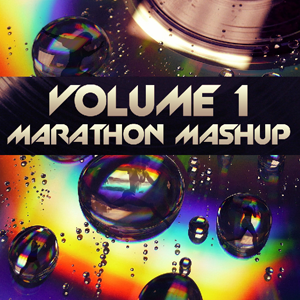 ( A mashup or bootleg (also mesh, mash up, mash-up, blend and bastard pop/rock)... )